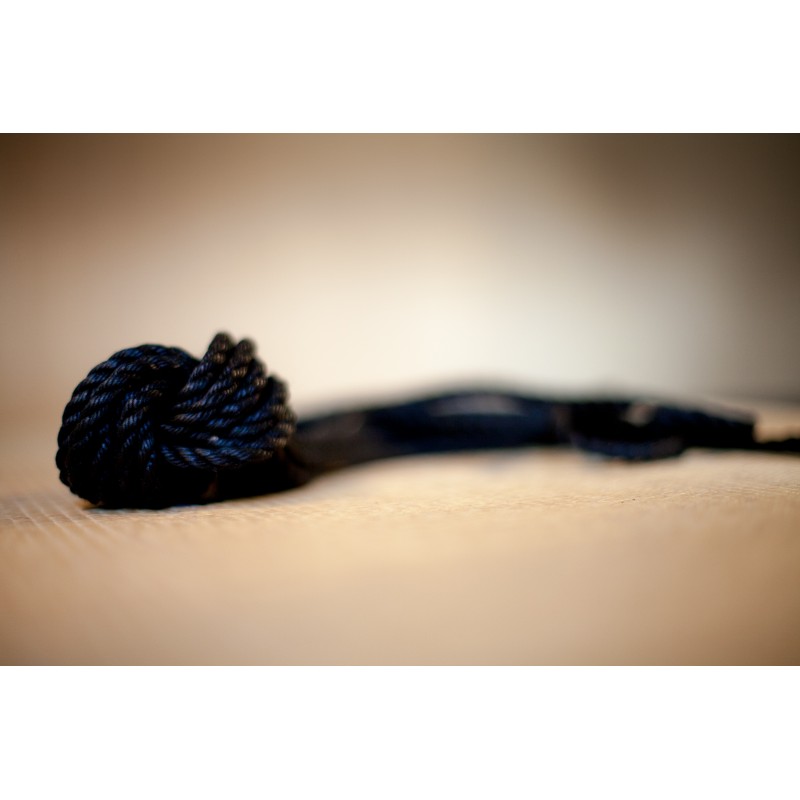  
Jute Ogawa 6mm * 8m - Black
The well known ropes used by most of the Naka-Ryu groups in Europe, Ogawa is an industrial soft and loose rope.
Nous proposons la plus vaste gamme d'Ogawa en Europe:
6mm naturelle, rouge, noire, rose, bleue ou violette
5mm naturelle
4,5mm naturelle
L'ensemble des diamètres et couleurs ci dessus étant proposés en cordes de 8m traitées, en morceaux de 8 ou 50m bruts ou en rouleaux complets (200m pour le 6mm de couleur, 350m pour le 6mm naturel, 400m pour le 5mm et 500m pour le 4,5mm).

Parce que le toronnage de l'ogawa est peu serré, c'est une corde sensible aux mauvaises manipulations (typiquement, "pousser" sa corde, au lieu de la tirer, est le moyen le plus efficace de l'endommager en glissant un doigt entre les torons).

C'est une corde industrielle (dont les fibres ont été imbibées de produits issus de l'industrie pétrolière, aussi connus sous le nom de J.B.O pour "Jute Batching Oil", l'objectif étant de protéger les machines qui manipulent ces fibres) et l'odeur de pétrole peut parfois être dérangeante. Des cas de réactions allergiques sont occasionnellement repérés. Ceci dit, les cordes "Ogawa" que nous traitons reçoivent un traitement à la chaleur qui débarrasse une très grande partie du J.B.O. présent dans la corde.

Au final, Ogawa est une très bonne corde pour les personnes faisant attention à leur matériel et n'ayant pas un style trop dynamique.

Data sheet
Longueur

8m

Diamètre

6mm

Matière

Jute

Weight

150

Color

Noire