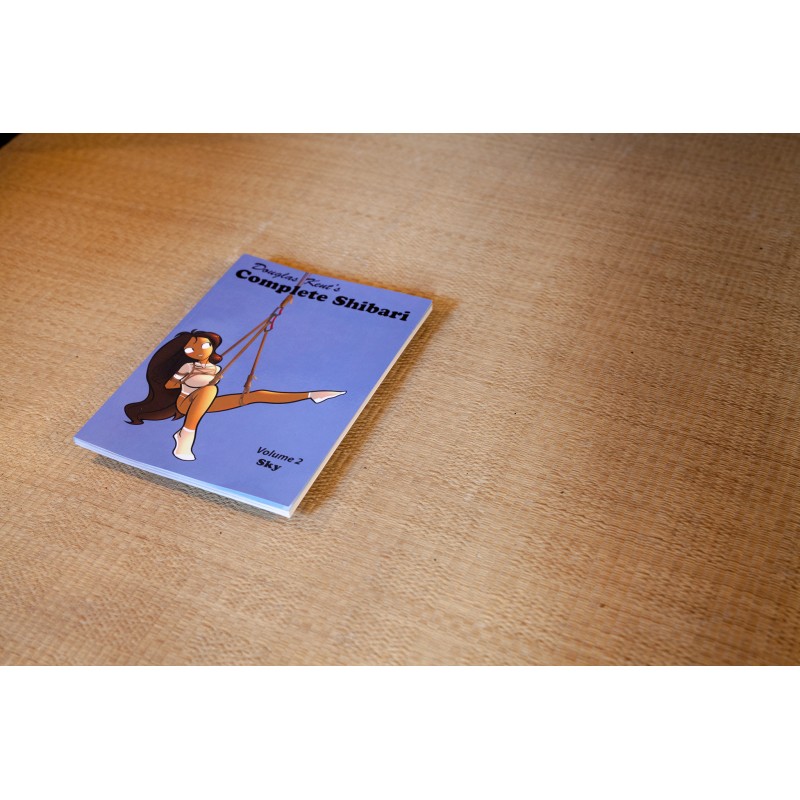  
Complete Shibari - Volume 2: Sky
Complete Shibari Volume 2: Sky builds on the material from Volume 1: Land and explores the spectacular techniques of erotic rope suspensions. With short, clear explanations and over 340 lavish, step-by-step illustrations and photographs, Douglas Kent takes the intimidating world of shibari suspensions and makes it practical and straightforward.
As with the previous volume, this is not a "knot book," but a straight-forward, hands-on guide for people interested in actually doing suspensions. This practical guide covers everything from scene safety, through establishing anchor points and selecting suspension hardware, to the physics and skills needed to suspend a human body safely and beautifully.
Complete Shibari Volume 2: Sky is not intended as a standalone book; the foundations taught in Complete Shibari Volume 1: Land are required reading. Together, these are ground-breaking, must-have books for anyone interested in taking their rope play to the next level... and into the air!
96 pages, 165 mm x 229 mm, 290 g.