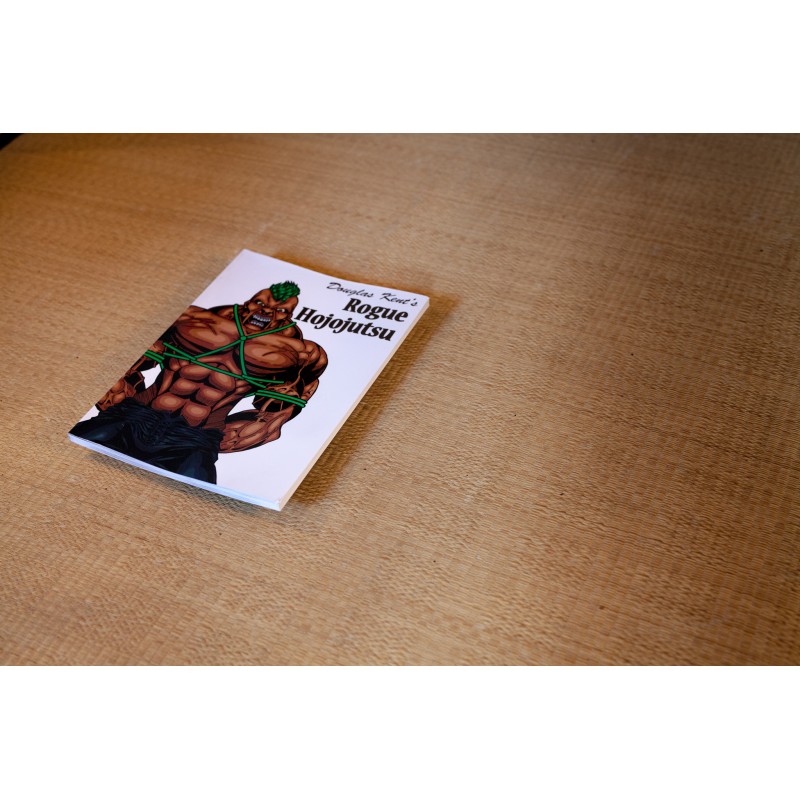  
Rogue Hojojutsu
The third book from Douglas Kent, talking about hojojutsu, the martial art from which shibari inherit.
Douglas Kent's newest book is in stock and ready to ship!
For hundreds of years, Japanese officers restrained criminals not with handcuffs, but with lengths of rope.
Hojojutsu remains a jealously guarded secret, known by only a select few... Until now.
Using simple, clear instructions and over 400 colorful images, author Douglas Kent details how to construct over 90 forms, and countless customizations, ranging from ties you can finish in a few seconds to beautifully complex works of art.
But don't expect a traditional, reverential treatment of Hojojutsu. Kent strips away the myths surrounding this ancient art, revealing surprising facts about the rogues on both sides of the ropes.
Rogue Hojojutsu is a must-have for martial artists and rope enthusiasts alike.
96 pages, 165 mm x 229 mm, 290 g.